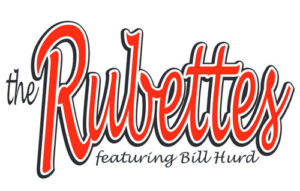 The Rubettes were one of the most original and stylish bands of the 70's Glam-Rock era. 
Having rocketed to the top of the UK charts in 1974 with their classic million-selling debut single "Sugar Baby Love", they went to repeat their incredible success worldwide!
With their infamous white caps and a unique Doo-wop/Rock'n'Roll style they notched up a string of international hits with "Juke Box Jive", "Tonight", "Little Darling", "I Can Do It", "Foe-Dee-Oh-Dee" etc., racking up sales of over 30 million records.  Now in their 40th anniversary year the band's global popularity is a testament to their enormous success and in most countries of the world, you will still hear a Rubettes' song played on the radio/TV at least once a day.
Not many bands can boast a career spanning five decades, still performing and recording, but the legend lives on with the "Rubettes featuring Bill Hurd"!  With their distinctive trademark harmonies and the musical ability to reproduce and enhance those unforgettable hit sounds, this band is thrilling audiences and winning many new fans, wherever they go.  By introducing a freshness and some great new songs alongside the ones we all love to hear, this is a top class quality act, that really delivers, with a passion for each and every performance.
No going through the motions or 'resting on their laurels' here and with their stunning live show, the is 21st century Rock'n'Roll at its best!