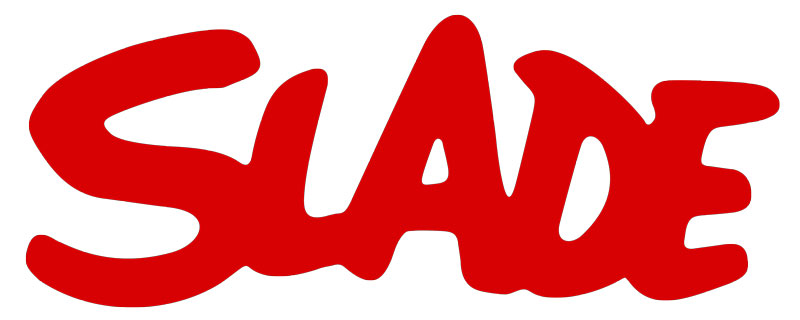 SLADE – Without doubt one of the most exciting bands to come out of Great Britain in the past 30 years. With their unique blend of perfect pop-rock'n'roll, outrageous flamboyance and pure fun, and no less than 23 Top-20 singles of which 6 were No-1 smash hits….plus 6 smash albums, Slade have become a firm favourite in the hearts of pop fans all over the world.
SLADE'S chart career has spanned 3 decades and their enduring songs "Cum On Feel The Noize" and "Coz I Luv You" are still featured today in TV commercials for some of the Worlds biggest companies.
Led by founder members Dave Hill and Don Powell, with ex Mud bass guitarist John Berry.  John's has also played Bass with The Sweet, Tremeloes, Bay City Rollers and vocalist Mal McNulty. Mal has had an extensive career, he featured with Rockin Horse in the '70s, heavy rock band Golden Night, German rock band Hazzard, and he was a founder member of London fun-pub band Paddy Goes To Holyhead. Having formed The Wandering Crutchlees with Tino Troy of Preying Mantis, Bruce Bisland of Sweet and occasional guest Andy Scott, Mal joined Sweet in which he eventually became lead vocalist.
Slade today is still one of the most exciting bands on the road, and their stage performance is a dynamic, powerful and exhilarating roller-coaster ride of pure unadulterated rock'n'roll.